Hyndburn Leisure with the support of Hyndburn Borough Council are excited to present Accrington's very first
Christmas on the Square 2022
Local businesses and makers from Hyndburn and beyond will be hitting Accrington's historic town square this Christmas period to give residents a magical festive experience to remember.
The very best of local produce and crafts will be represented at Accrington's spectacular Christmas on the Square event, running every Saturday and Sunday from 26th November to 17th December. Featuring Marquee Markets full of artisan stalls and working with a range of local businesses there will also be a host of free, subsidised and paid-for activities plus free entertainment to really get you in the festive spirit.
The grand opening of Christmas on the Square will take place from 12pm on Saturday 26th November featuring Ella Shaw and Luke Robin and will showcase real life reindeers, stilt walkers, a caricaturist, roaming characters, face painting and much more.
Each weekend our beautifully decorated Christmas Marquee Markets will be open 12pm – 4pm and we will be showcasing some amazing talents hosting the day, free face painting, roaming characters, caricaturist and there will be plenty of seating to eat your Hog Roast or Wood Fired Pizzas while trying out our festive drinks menu.
Working with businesses such as Just Imagine, Pamperbees and Adventure Hyndburn, Christmas on the Square will host a variety of workshops such as Breakfasts and Suppers with Santa, a range of Grotto Experiences, Christmas Film Clubs, Lantern Making Workshops, Biscuit and Cake Decorating, Sugar Plum Fairy Dance Workshops, Christmas Discos and much more.
The full programme of events will be available very soon, and tickets for all our workshops are available at ticketsource.co.uk – just search for Accrington Town Hall or Accrington Market Hall.
(However places are limited and expected to go quickly, so organisers advise booking early to avoid disappointment.)
Many of the workshops are free or subsidised to keep the event as inclusive and affordable as possible, lots of the workshops are prices as low as £1.50.
Find out more on our Facebook page @accringtontownhall or keep checking back here for our what's on guide which will be available very shortly with more information.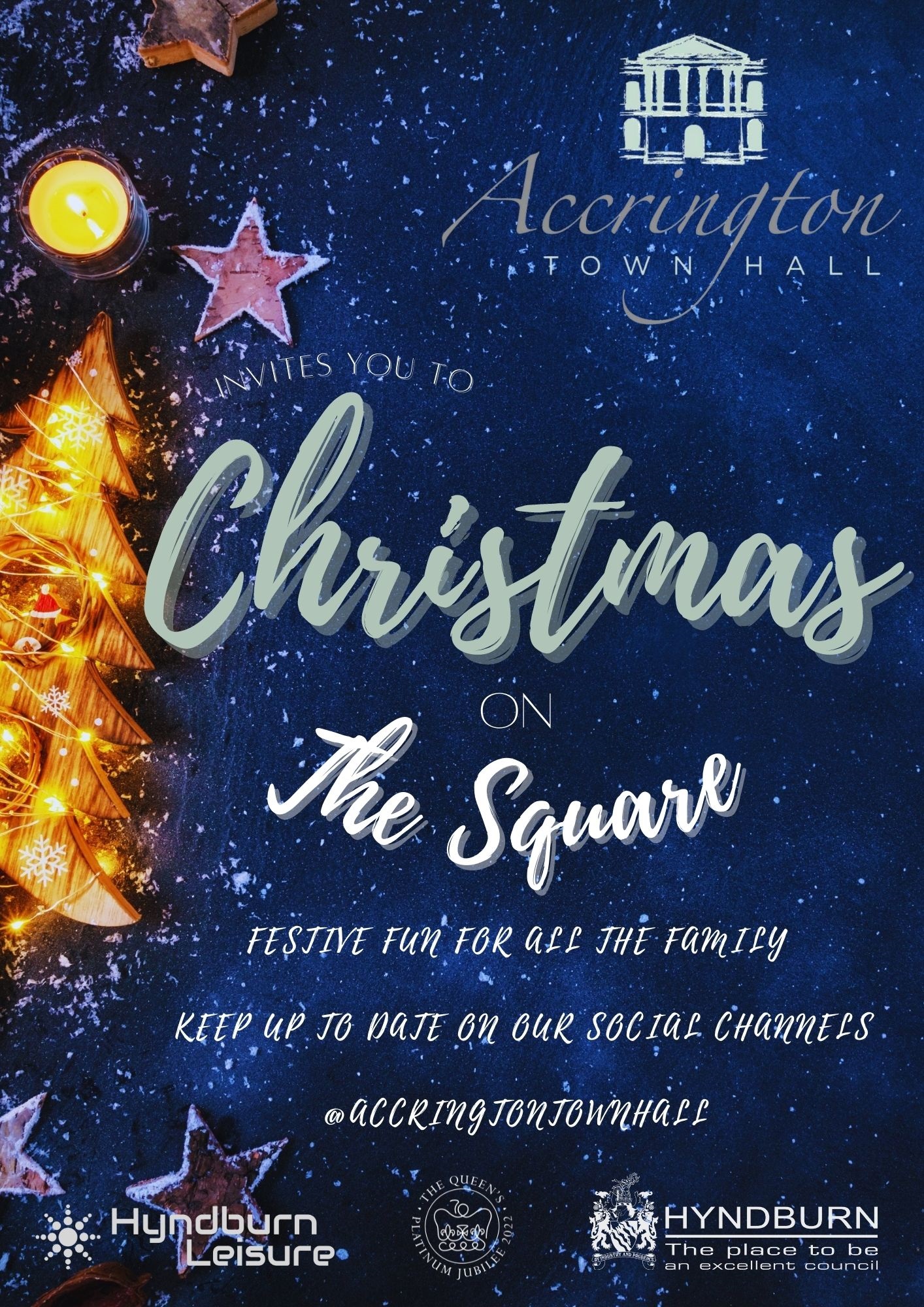 We hope to see you there and sharing your Elfie's with us:
#Christmasonthesquare2022