When The Lights Go On Again
14th November 2019 @ 7:30 pm

-

9:00 pm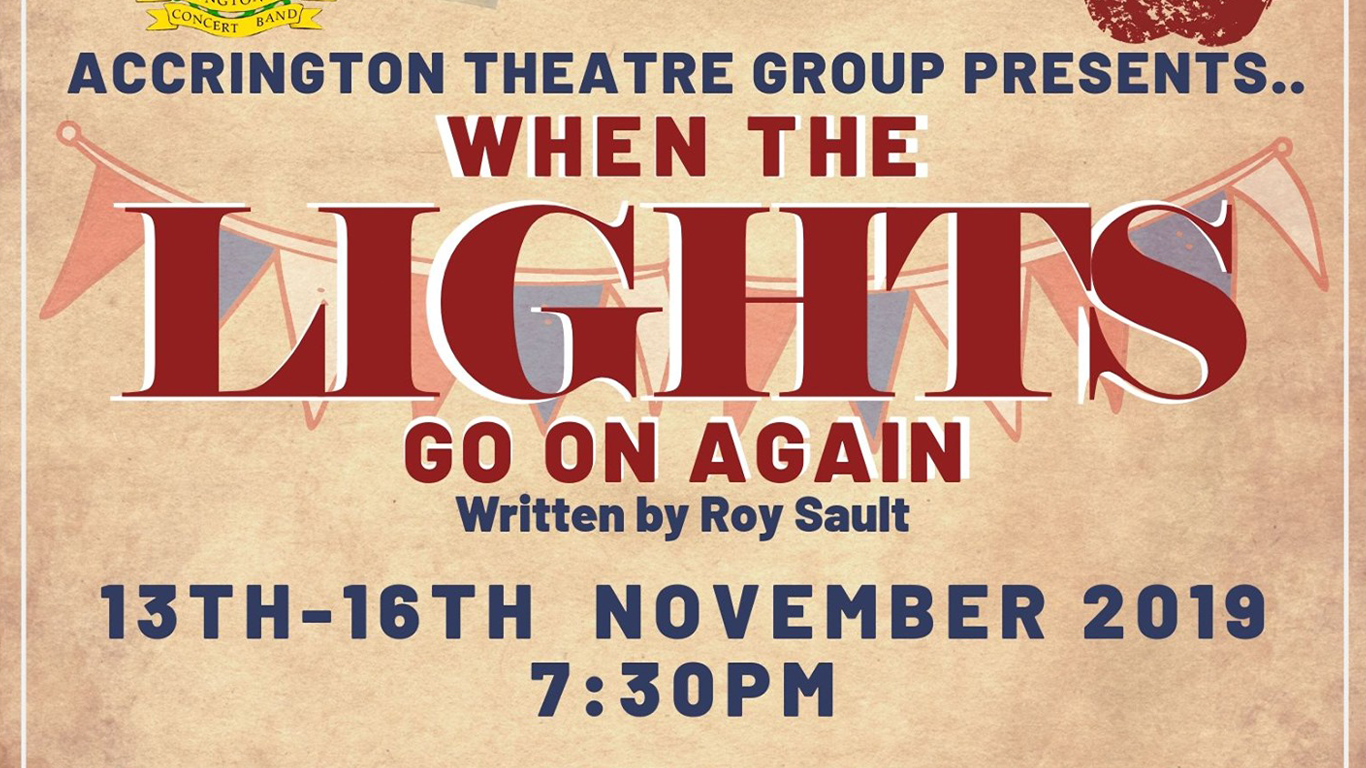 Accrington's spectacular Town Hall Ballroom will be hosting a special musical production in November. The multi-award-winning Accrington Theatre Group is staging 'When The Lights Go On Again': a wartime, homefront comedy-drama. For the first time, live music will be provided by East Lancashire Concert Band – an organisation that saw their beginnings as the regimental band of the Accrington Pals.
The story, written by Roy Sault, follows the Parkers: a Lancashire family, and their experiences through World War 2. Their eldest son is shipped off to war while the rest of the family is left to cope with rationing and air raids with only their neighbours, music halls and the occasional street party to keep their spirits up.
An impressive 36 musical numbers are squeezed into this show, many providing an opportunity for the audience to join in: 'Don't Sit Under the Apple Tree', 'Kiss Me Goodnight Sergeant Major', 'Lambeth Walk' and 'Land of Hope and Glory' are just a few of the well-known tunes that will thread through the laughter, the love interests, the heartbreak and the spirit of the Parker family's war experiences.
TICKETS AVAILABLE NOW VIA;